About Us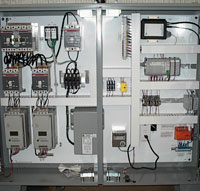 Total Control Systems, Inc. was incorporated in September of 1992 as a systems integrator/contract engineering house, specializing in the implementation of microprocessor based communications and control equipment. Our emphasis is in providing application specific solutions to the customer's requirements. TCSI's goal is to become a leading supplier of quality control systems for environmental, water and wastewater treatment facilities.
The TCSI administrative and sales staff that supports the technical effort has in excess of 50 years of experience in working with environmental, water and wastewater treatment plants both large and small. This experience includes estimating, building, purchasing and fulfilling contracts from start to final acceptance, working with project engineers, suppliers, sub-contractors, general contractors and state and federal compliance officials. The staff, including two electrical engineers, completely understands the entire process of getting a project built on time from bids to approval submittals to delivery, installation and close-out.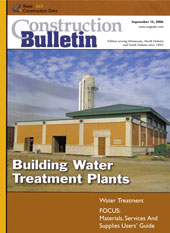 All control systems are configured to meet the functional requirements of the customer's specifications in every respect.  Where applicable, the equipment will meet Underwriters Laboratories (UL) standards.  TCSI is a U.L. listed type 508 industrial control panel fabricator and U.L. listed type 913 - "Enclosed Industrial Control Panel Relating To Hazardous Locations With Intrinsically Safe Circuit Extension".
TCSI is eminently qualified to design, configure, build and start up supervisory control systems.  The company has the experienced personnel needed to assume single source responsibility for the complete system, provide installation supervision, start-up assistance and warranties.