Our Technology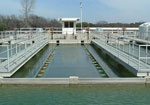 SYSTEMS OVERVIEW
TOTAL CONTROL SYSTEMS, INC's. design concept is to use a PC  programmable logic controller based Supervisory Control and Data Acquisition System (SCADA) for environmental, water, wastewater and electrical utility applications.
The remote terminal units (RTU) utilize an Automation Direct Series 205/305/405, Modicon 984, or an Allen-Bradley PLC5, SLC 500 families of Programmable Logic Controllers (PLC).  The PLC is software dependent so each RTU can be configured to meet the requirements of the project's specifications.  TCSI utilizes PLC's for telemetry and control applications.  The PLC approach offers a number of advantages, including:
 
     * Equipment by major manufacturers
     * Non-proprietary off-the-shelf hardware
     * Hardware available from a second source
     * Software dependent, allowing easy low cost system
        modification or expansion
     * Diagnostic capabilities, easily maintained by city
        personnel
     * U.L. listed

A half duplex (polled) industry standard communications protocol is used to configure a multi-drop communications network.  The system provides two way digital communications between a central point and a number of remote locations.  The system can be designed to operate on a 170, 450 or 900 Mhz. radio channel or leased line telephone multi-drop channel.
TCSI's design concept is strictly NON-PROPRIETARY and uses second and third source equipment and manufacturers.
MAINTENANCE CAPABILITIES
TCSI provides contract and on call maintenance for all of the systems they have installed along with providing service for a number of systems installed by others.  TCSI maintains a service department that is geared to providing rapid response to customers needs at reasonable rates.
TCSI maintains a staff of full-time technicians, including two electrical engineers, who are available to service customer requirements on a scheduled or emergency basis.  In addition, TCSI has arrangements with independent service contractors to provide overload coverage of customer needs.  Response time between receipt of a call for service and personnel on-site is 30 minutes to 24 hours depending on location and urgency of customers needs.  Emergencies are given priority and the response time will generally be as immediate as distance and circumstances allow.  24 hour a day on-call service is available.
TCSI maintains a stock of standard parts on premise and generally has access to most required parts from local stocking distributors for non-inventoried items.  Hourly service rates and annual maintenance contract rates are available upon request.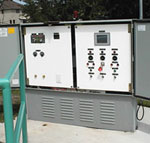 CONTROL PANELS
Control panels are constructed in accordance with Underwriter Laboratories (UL) standard 508, "Industrial Control Equipment" and can be labeled as service entrance panels.  The enclosure and motor starters, etc. are all Nema rated devices.  All control devices including, but not limited to, selector switches, pushbuttons, pilot lights, etc. are heavy duty, oil tight and meet the Nema A600 rating designation.
Certification of control panels, as required, will be U.L. 508 serialized listed labeling.  TCS also has a UL listing for "Industrial Control Panels Relating To Hazardous Locations."

SUMMARY
TCSI is a systems house fully prepared to integrate control and instrumentation equipment manufactured by large companies into an operational supervisory control system.  We have the process and control background necessary to integrate the most efficient solutions into the customer's system requirements.  Your system will utilize only products that have been thoroughly tested in industrial environments and are ready for reliable operation and ease of service.

All our manufacturers have local service capabilities needed to assist TCSI if any problems should arise.  The following is a list of instrumentation and control devices that TCSI generally will use as a part of our control system packages:

Motor Control Centers:    Allen-Bradley, Square D
Equipment Enclosures:    Hoffman, Electromate
Programmable Logic Controllers: Allen-Bradley, Automation Direct
                                     Siemens, TI305, Modicon
Computer Hardware Systems:  Micron, Dell,  Reason Technology
Software Applications:    RsView, Wonderware, PanelBuilder, Screen Creator
Chart Recorders:     Honeywell, Chessel
Pressure Transmitters:    Rosemount, Ametek, Keller PSI, Sigma
Radios:        Microwave Data Systems, EF Johnson, Maxon
Antennas:       Larsen, Antenex, Maxrad, Celwave
Phone Dialers:      Raco, Omega, Adas
Power Supplies:      AC/DC, Sola, Power One, Idec
Uninterruptible Power Supplies: Best, Sola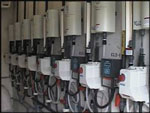 ENGINEERING PRODUCT SERVICES PROVIDES:
Engineering services
Feasibility and evaluation studies
Project management
Manufacturing systems
Database analysis and design
Data acquisition systems
Industrial control systems
Hardware evaluation and selection
Microprogramming applications
Fault detection and isolation diagnostics
Microprocessor applications
Communication systems
Technical applications
Environmental/Pollution control systems
Networking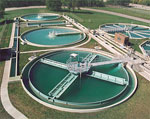 MAINTENANCE AND SERVICES PROVIDES:
Scheduled maintenance services
Instrumentation calibration
Electronic control repair
Electrical control repair
Water and wastewater control services
Field documentation for existing equipment
Support of multi vendor systems
24-hour on-call maintenance contracts
PRODUCTS AND EQUIPMENT:
Electrical control panels
Telemetry remotes
Communication systems
Acquisition software
Mini and micro computers
Specialty transducers
Computer controls

Specialty electronic equipment
Integrated SCADA Systems
Sewage Lift Station Control Panels
Well House Control panels
Water Tower Control Panels
Motor Control Centers (MCC)
Water Treatment Plant Control & Monitoring
Wastewater Treatment Plant Control & Monitoring
Radio & Telephone Communication systems
Local Area Networks (LAN) & Wireless Networks